IT
·
Amsterdam
·
Hybrid Remote
IT Security Coordinator
Lotus builds world-class, high-performance and lightweight sports cars that are sold all around the world.
It is a hugely exciting time for Lotus as we transform from a UK sports car company into a truly global performance car business and brand. Our critically acclaimed models are 100% 'For the Drivers' and at the heart of the transition is a bold and ambitious product-led offensive. The striking new Emira is the last petrol-powered Lotus sports car and the best of breed, while the stunning Lotus Evija hypercar is the world's most powerful series production road car. They will be joined by four all-new and all-electric premium lifestyle models, starting in 2022 with Eletre - the world's first Hyper SUV EV - and ending with an all-new electric sports car in 2026. And that is just the start.
The ongoing transformation of Lotus is laid out in our Vision80 corporate strategy, which defines what Lotus will be in 2028 when it celebrates its 80th anniversary. We welcome talented, creative and motivated people to join us on that journey.
Do you want to know what Sophisticated, Rebellious and Pioneering mean for Lotus? Come and take a look at our vacancies and join the incredible adventure: https://careers.eu.lotuscars.com/
Summary:
Lotus Cars Europe B.V. is responsible for the Marketing, Sales and After Sales of the Lotus Cars products in the European region. To bring the company to the level we want it to be, we are looking for an internationally focused IT Security Coordinator to join us in our European HQ based in Amsterdam.
As an IT Security Coordinator, you will be responsible for identifying IT endpoint and system vulnerabilities, threats, existing controls, and conducting threat and risk assessments. You will also be responsible for determining risk treatment measures and promoting the implementation of control measures across business units/departments.
Additionally, you will be responsible for daily inspection of cyber security equipment, log analysis, policy configuration, and change management. You will lead local IT security/cyber security breach incident investigation and evidence collection as well as conducting regular vulnerability scans for local IT assets and supporting local level-1 cyber security incident responses.
Key Responsibilities:

• Lead local IT security/cyber security breach incident investigation and evidence collection.
• Create local environment-based security incident emergency response processes in compliance with global cyber security incident management and emergency response policies and procedures.
• Perform IT security/cyber security relevant threat and risk assessments, identifying critical assets, vulnerabilities and threats as well as determining risk treatment measures.
• Identify relevant laws and regulations of the local environment, as well as compliance priorities, complete compliance gap analysis and formulate compliance plans, and timely feedback to the HQ.
• Develop a robust set of information security controls as well as reporting on their adequacy and effectiveness, ensuring that company systems and data remain secure.
• Work closely with the IT Operations Manager and Security/Operations teams across the company towards successful delivery of compliance with the ISO 27001/27701 standards.
• Perform daily inspection of cyber security equipment, log analysis, policy configuration and change management.
• Take ownership of IT security monitoring and continuous improvement of information systems including risk assessment, gap analyses, new security capabilities assessments and recommendations.
• Establish and maintain processes to ensure that all users are trained to conduct themselves in a manner which ensures they fulfil their IT/IS security responsibilities and promote the implementation of control measures across business units/departments.
• Provide regular reporting on the status of cyber and information security risk to the Head of IT, senior business leaders and the board of directors as part of a strategic enterprise risk management.
• Support the Head of IT and IT Operations Manager in improvement of IT service, operations, and customer satisfaction across the LCE offices and systems.
• Actively work within the IT team in implementing relevant projects, meeting deadlines, and fulfilling OKR's.
• Performs miscellaneous job-related duties as assigned.


Requirements:

• English language (Professional working proficiency)
• Bachelor's degree in Computer Science, Information Security, or related field.
• Demonstrable knowledge and understanding of the Information Security Management frameworks and best practices Standards (ISO/IEC 27001, 27701 and NIST)
• Experience in translating Information Security and IT risk language into business language. Risk Management methodologies, frameworks, and standards (ISO/IEC 27001, 27701, ITIL)
• Relevant Security accreditations: CISSP, ISO27001 Certified ISMS Lead Implementer, ISO27001 Certified ISMS Lead Auditor, SCCP or CCSP are a plus.
• Demonstrated experience and ability of working across small projects and multiple work streams of larger projects.
• Stakeholder management and engagement skills with a proven track record of raising the profile of Information Security through positive engagement.
• Experience with disaster recovery, business continuity planning, auditing, and Information Security risk management.
• Thorough understanding and technical knowledge of vulnerabilities, threats, attack methods, and infection vectors.
• Thorough understanding of Cloud Security Methodologies, Digital Rights Management (DRM) and Data Loss Protection (DLP) techniques to protect key company intellectual property.
• Minimum of 5 years of role relevant experience
• Customer and service oriented
• Positive attitude, resolute and high drive for results
• Strong interpersonal skills and collaborative work ethic
• Professionalism and discretion
Benefits:
Performance related bonus
Full contribution into the company pension scheme
Additional Information:
This role will be working from our Amsterdam office within our flexible working policy
Candidates must be eligible to work in the Netherlands without VISA sponsorship.
Department

IT

Locations

Remote status

Hybrid Remote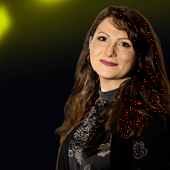 Contact
Arianna Limpido
Senior Talent Acquisition Specialist – Human Resources
limitless
For over 70 years, Lotus has led the pack. We dare to drive differently and set new standards for innovation and achievement.
A particular combination of art and science - the technical and the aesthetic, the form and the function - is fundamental to our work here at Lotus.
IT
·
Amsterdam
·
Hybrid Remote
IT Security Coordinator
Loading application form